Content marketing is one of the most effective and important ways to stay connected with your clients. Keeping in touch with your clients regularly is the best way to drive business goals like increasing credibility and trust, raising brand awareness, improving client retention and attracting new clients.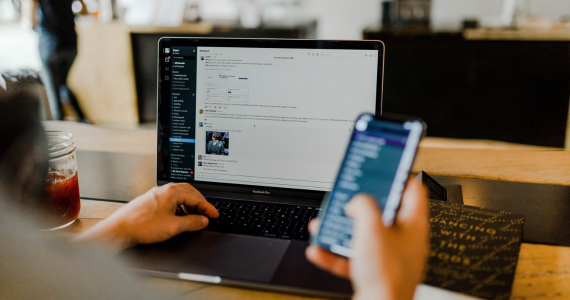 Know your audience
While there are several client communication channels you can use, it's best to think about your audience and understand which channel or channels would be most suitable for you and your clients.
While some clients may prefer more traditional communication channels like newsletters, others may prefer to receive content through social media. Each business and its respective client base will be different, so there is no right or wrong way when it comes to choosing what channel will be the most effective.
Let's run through some of the more popular content distribution channels:
Newsletters:
Newsletters are a great way to distribute valuable, educational, and informative information to a large audience and ensure the content is aligned with the interests of the audience. This channel can assist you in establishing yourself as an industry expert.
Social media:
Social media platforms can be very effective when it comes to delivering content or messaging in a simple manner, and by adding hashtags to your posts, you can reach a far wider audience. If you use multiple social platforms like Facebook, LinkedIn, and Instagram, you have even more of an opportunity to amplify your audience reach, drive traffic to your website and increase your brand visibility.
Blog pages:
Website blogs can create more opportunities other than providing interesting and informative content. The majority of the 'traffic' on websites are readers who are there for information rather than your service, but one of the most significant things to note here is that website blogs will generally keep people on your website longer, which could potentially lead to new clients. This is why it is imperative to ensure that the content you publish is relevant and reliable.
eBooks:
eBooks can help to establish your business as an expert in the industry (depending on the content you include), promote your brand and business and be used as a lead generation tool by obtaining data like names and email addresses so you can send them the eBook. 
What's next?
So, remember you will first need to identify who your audience is, understand their content channel preference or preferences and align your communication strategy accordingly.
If you decide to incorporate multiple channels into your marketing strategy, you allow your audience to choose the way they want to receive content, giving them greater flexibility.  
Content should be produced regularly and be consistent. In doing so, this will ensure your clients continue to remain engaged. If you client communication is inconsistent, you may risk losing the chance of keeping your clients engaged which could potentially have a knock-on effect. They may choose to source their information elsewhere, rather than go directly to you. Consistency is key.
How we can help
Many small businesses find it challenging to create high-quality content and distribute it regularly. Our content is designed specifically for financial services businesses, enabling you to spend more time with your clients. 
Speak to us today to find out how we can help you find the right channels to communicate with your clients.