Social media is a fantastic marketing channel for most businesses and is a great way to strengthen your brand as well as being a channel where you can share knowledge which can work to build trust with your clients.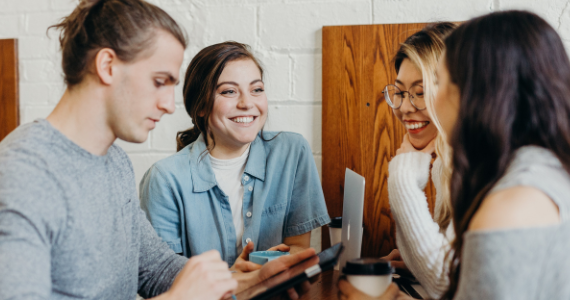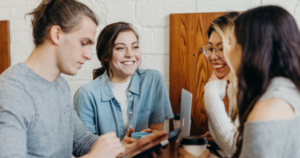 While we find it easy to use in our personal lives, it can be a completely different story when it comes to creating professional content for social media platforms.
Also, knowing what, how, and when to post could be your undoing if you don't have a clear strategy in place.
Most of us are using social media on a personal level to keep in touch with family and friends, however, research has shown that people are now looking for information and doing their research via social media channels.
This channel could provide an opportunity for your business to engage with existing clients in a new way or you could reach potential clients via this channel as well – this goes back to building trust.
What type of content should you post?
The type of content you post can vary; you could provide industry updates – for example, Super Guarantee changes – or motivational and inspirational quotes, staff updates or even something educational, just like you're reading now – a blog.
You should understand the differences between each platform. The content you post on Facebook and Instagram, may not be the same as what you might post on LinkedIn.
LinkedIn could be the channel you use to share content from experts in the industry, rather than posting inspirational posts.
This should be defined early on.
How to post your content
If you are a social media whizz and know how to create and schedule posts then you probably won't need to outsource this task, however, most won't have the skills or the time to write copy or create graphics or write a blog on a regular basis.
These tasks can be easily outsourced and can save you a lot of time in the long run and usually more cost-effective than if you were to try and do it yourself.
When should you post content?
This is the question most of us struggle with. It's widely known that you should be posting regularly to keep your audience engaged, but not all social media channels are the same in terms of the 'peak times' are that people are on each platform.
The recommended times to post on social media overall is 10:00 AM on Tuesdays, Wednesdays, and Thursdays.
Facebook is 8:00 AM to 12:00 PM on Tuesdays and Thursdays.
Instagram is 11:00 AM on Wednesdays.
LinkedIn is 9:00 AM on Tuesdays and Wednesdays.
There are so many different algorithms on social media, so the times listed above, doesn't mean this is the only time you should be posting, they are simply a guide.
Think about how you use social media, do you check your newsfeed first thing in the morning, at lunch and again in the evening?
Most of us check it a few times a day so there will be a good chance your audience will see your posts if they check it throughout the day.
How we can help
If you'd like to find out more about how Advant can help your business with your social media strategy, contact us today on (03) 9416 0655.