Content marketing should be considered an important component of your business as it is one of the primary ways to connect with your existing client base in a cost-effective way and also provides an opportunity for you to reach a new audience.
Sharing content, whether it is via social media or newsletters, is a channel that allows you to educate and inform clients in a way that doesn't appear 'too salesy' and can also help to build your brand and loyalty among your clients.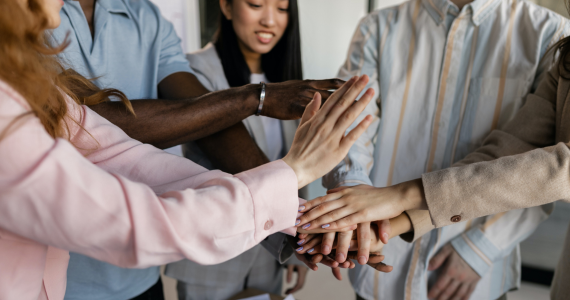 Why share content?
A study in 2020, found that 51% of consumers were more likely to trust brands if they interact positively with social media, make their content engaging, keep it current, and update it regularly.*
By sharing content regularly, your clients can rely on you as a subject matter expert and know they can come to you if they have any questions or concerns.
Before you begin sharing content, it's important to be aware of the impact sharing content can have and how to manage it. Here are some of the pros and cons:
Pros –
Educate existing and new clients
Build brand and customer loyalty
Re-share value (referrals)
Opportunity to reach a wider audience
Ability to interact with the audience
Cons –
Time it takes if you create your own content
Dealing with negative comments
The type of content we share is as important as why we share
The type of content you share will always depend on your business and your audience, and how you prefer to interact with your clients. Below are a few examples of the channels you could use as part of your strategy:
Website blogs
Social media posts
Videos
Newsletters
Remember, your content should be interesting and useful, high-quality, and consistent.
Where to begin
Getting started is always the hardest part, especially if you've never done it before. Here are a few tips to consider first:
Establish a communication strategy – determine what it is you are trying to accomplish. Are you trying to generate new leads, inform and educate clients, or improve your brand presence? How often would you like to create and share content?
Sharing content should be done on a regular basis, as you will statistically have more chance of your audience remaining engaged.
Know your audience – understanding who your target audience is vital as your content needs to be curated specifically for these clients. There is no point in creating and sharing information that will not resonate. The more you know about your clients, the better position you will be in to know what content will appeal the most.
Do your research – ensure whatever you are publishing – whether it is a social media post, website blog, or newsletter articles – it must be accurate. You need to be seen as a reliable source of information and this will also help to establish your brand even further.
Use hashtags – by adding hashtags to social media posts, you are increasing the opportunity to get eyeballs on your content and have a far greater audience reach.
Experts can help
 Many responsibilities come with managing a business so you may not have the time to do everything that we have outlined above. We offer various content marketing solutions for financial planners, accountants, and mortgage brokers.
If you'd like to find out more contact us today.
*Yellow Social Media Report 2020