There have been plenty of challenges for financial services business owners over the past few years, from the swift move to working from home arrangements in 2020, to adopting new technologies to manage these arrangements, to the more recent skills shortage and rising inflation.  
While each of these can impact the day-to-day running of a business, embracing new trends can have a positive impact on the future of your business.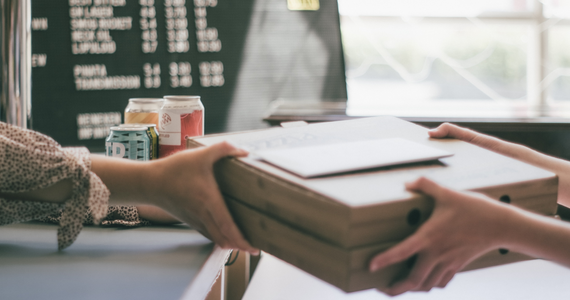 What are this year's trends? 
Let's unpack a few of these trends and how they can be implemented: 
Data security 
Maintaining the security of your client's information should be a top priority. Recent examples of data security breaches with Optus and Medibank show just how clever these hackers are becoming, so it's vital that you show your clients that you are taking an active approach when it comes to ensuring their data is secure.  
What to do –  to combat these ever-present data security threats you should: 
regularly back up your data

 

install security software

 

encrypt information if it's being sent online

 

use two-factor authentication

 

train staff to be safe online

 
Customer experience  
Customer experience is critical to a small business and having a customer journey strategy in place is key. This usually begins with your first touchpoint – your website, initial client meetings, client onboarding, and managing and maintaining that ongoing relationship.   
What to do – review your existing process, decide what needs to be improved, and set specific objectives for each process. While this may appear to be time-consuming in the beginning, it will pay off further down the track once the process has been implemented. This should be reviewed regularly to ensure you are giving your clients the best service possible.  
Client communication 
Regular client communication is an integral part of your customer journey strategy, so it's important to set out a communication plan for potential clients as well as existing clients.   
What to do – Embrace technology! Clients want to feel connected and informed, so find innovative ways to create touchpoints with your clients. While social media is becoming more popular, the traditional newsletter is still regarded as one of the most informative ways to provide information to your clients regularly.   
Outsourcing to free up time 
We understand that life and work get busier year after year and while most of us would like to manage everything 'in-house', sometimes it's just not practical. While most small businesses outsource accounting and IT, outsourcing your client communications is a great way to improve efficiencies within the business and increase productivity.  
What to do – identify day-to-day activities that are time-consuming and could be outsourced, this will allow your team to spend more time focussed on other tasks within the business.   
Flexible working 
Data from the Australian Bureau of Statistics showed that 24 per cent of employees were working from home one day per week in February 2020, compared to 41 per cent in February 2021. And, more recently, in November 2022 the most searched term on SEEK was 'working from home', so this indicates people are happy to continue 'the new normal' post-Covid.  
What to do – While working from home doesn't suit every business, having a policy in place is important to ensure both you and your team are clear on expectations within the business.   
If you'd like to find out more about outsourcing your client communications, please reach out to us on (03) 9416 0655.