How many times have you considered automating an existing task within your business, but it never seems to come to fruition because you don't have the time, or you think it is probably too difficult to implement?
It's common to continue to do the same task over and over because 'that's the way we've always done it'. This is where you need to stop spinning around on the hamster wheel, take a step back and consider how automating certain tasks will improve your business in the long run.  
Remember, just because you've done something a million times, doesn't mean it is still the most efficient way to complete a task.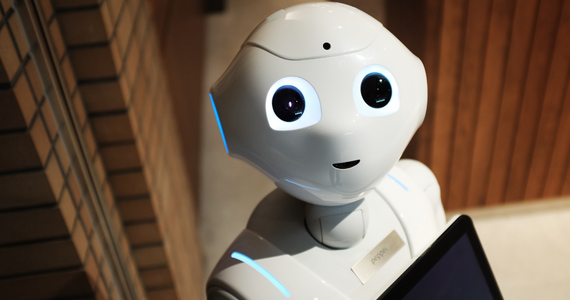 Why automate tasks?
Automating processes within your business will allow you to eliminate tasks that probably take up more time than they should, and they will more than likely reduce the chances of mistakes occurring.
Depending on the task, sometimes the initial outlay may seem expensive and time-consuming but once the process has been implemented, it is likely to save your business both time and money.
It's also important to understand that when you automate certain tasks, you can also improve the customer experience, which is vital when it comes to maintaining ongoing client relationships.
How to begin the process
Firstly, look at specific tasks and processes within your business and consider what could be automated. Starting with smaller tasks is usually easiest as they will generally be easier to implement. You might also want to engage your personnel in identifying work that can be automated. There is no-one more motivated to come up with a better way of doing something than someone so has been stuck doing repetitive, boring tasks.
Once you have decided on which tasks could be automated, you will need to look into what software or applications are available. While this may seem daunting if you are not that tech-savvy, it's important to remember that outsourcing rather than automating is also a great way to free up time in your business as we all know that time is never usually on our side.  
And remember, once you have implemented new processes, you will need to allow time to train staff again, this may seem time-consuming but will save time down the track and free them up to do more important tasks.
A few ideas to start
Simple things like adding Calendly to your email signature or website could make the task of booking appointments with clients a lot easier.
Or social media – posting content on your social media pages on a regular basis will also help to keep you front of mind with your clients.
From little things, big things grow
Once you have implemented a new process, you will begin to find other areas within your business that could be automated, and this will give you more time to spend on more important things like focusing on your clients.
If client communications is on your radar but you don't have the time to focus on it, we can make it easy for you. We produce content that can be added to your social pages, blog posts for your website as well as newsletters. Our content can be set up, so it is automatically fed through to one or multiple channels. 
Contact us today if you would like to find out about creating a more efficient way to communicate with your clients.