Many small businesses would love to have a sales representative that does the grunt work when it comes to finding new clients but let's face it, most don't. This is where your website can do the heavy lifting – even while you are sleeping.
While your website is there to predominately promote you and your business's services, it should also act as a lead generation tool. By implementing a lead magnet to your website, you have the opportunity to capture a potential client's data and use that information to follow up with a phone call or email.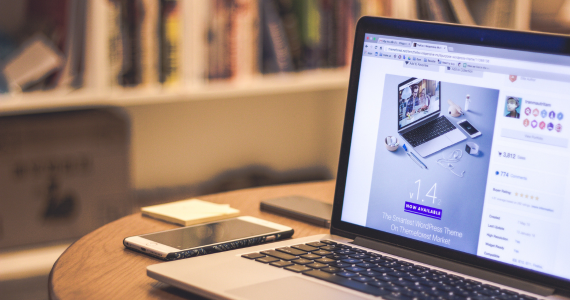 Lead magnets and landing pages
Firstly, let's explain what they are.
A lead magnet is a free asset or offer hosted on your website that a potential client will find enticing enough to provide their contact details in order to receive the offer. A lead magnet can be a multitude of things, but you need to ensure whatever it is, it is relevant to the services you provide. Some examples are:
Ebook
White paper/report
Newsletter
Service-related incentive like a free consultation
Webinar – explaining your services
To be considered an effective lead magnet, it should:
Demonstrate your expertise
Offer insight on a particular topic
Build awareness
It should be interesting enough to push a potential client to engage with your business. If you're unsure as to what will resonate with potential clients, think about what your existing clients mostly engage with – what do they find interesting and consider as an 'added value' for your services.
Once the visitor has decided they would like to take up the free offer, they will usually click the 'call to action' button and this will take them to a landing page – this is where they will provide their contact information. You could ask them to provide their name and email address only, or you may wish to capture additional details, like their phone number.
It's important to keep the messaging on the landing page clean and simple. If you provide too much information, the page can appear cluttered and it can become a distraction for a prospective client. This is where you will be more likely to lose the opportunity to capture their information.
Always keep in the back of your mind that the landing page can turn a visitor into a client, so keep it simple!
How is this different from my website?
While your website will do most of the hard work like promoting your brand and services and allowing people to navigate anywhere on the site, your website won't necessarily encourage them to engage with your business and that is the point of having a lead magnet – it is acting as a salesperson and opening the opportunity for you to obtain data to contact prospect clients.
In conclusion…
Besides your website, your lead magnet and landing page are the first step to potentially engaging with a new client, so find an offer that represents you and your business and will also meet the needs of your clients.
If you are interested in finding out more about lead magnets and landing pages for your website, contact us today.